Leading Precision Machining and Manufacturing Company Serving the Pacific Northwest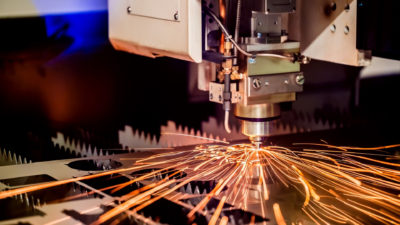 EDJ Precision Machine was founded in 2001 and became a leading precision manufacturer in the Pacific Northwest. We specialize in close tolerance machining, using our DAEWOO PUMA 230 MSB and DAEWOO 2000SY turning centers, in addition to our DAEWOO vertical milling centers. Our company expects nothing less than the highest level of quality and exceptional service while providing competitive prices.
Why Choose EDJ?
Our number one priority is to make the highest quality parts that meet our customers' needs the first time and every time. We work closely with our vendors to secure the best pricing available on materials, heat treating, grinding and finishing. We have implemented new systems and processes to improve our lead times and efficiency with the focus of reducing overall manufacturing costs so those savings can be passed along to our customers.
Military
Pharmaceutical
Food processing
Mining
Aerospace
Optics
Scientific
Marine
Sporting goods
Medical and dental
Prosthetics
Fiber Optics
Precision Machining and Manufacturing
Our combination of lathes and mills allows EDJ to produce parts for a wide variety of industries. Additionally, we are able to manufacture close tolerance parts out of a variety of materials including but not limited to: steel, stainless steel, brass, copper, aluminum, bronze and plastics. We work with several CAD/CAM files including SolidWorks and step files using Fusion 360 (Autodesk) software programs.
Machining and Manufacturing Quality Second to None
Whatever your industry, contact EDJ Precision Machine for high-quality and cost-effective machining and manufacturing. When your parts are delivered, you can be confident they will be exactly as ordered.
Milling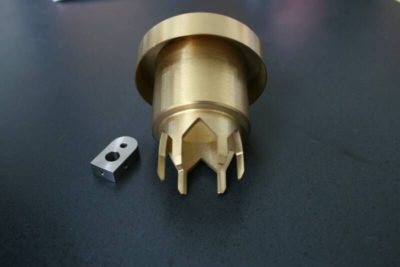 Our vertical milling centers are equipped with shuttle vacuum systems that allow for quick setup and changes between jobs. This system reduces down time between setups allowing us to reduce lead times and save our customers money.
Lathing/Turning
Our turning centers possess twelve station turrets with live axis milling capabilities. Our various spindle nose options adjust quickly and accurately to fit the size of materials needed. This flexibility and efficiency allow us to customize the machines performance to exceed our customer's needs.
Other Services
While milling and turning are our signature services, we also provide other types of services through one of our many trusted vendors.
Heat treating
Grinding
Plating
Powder coating silk screening
Laser part marking
And more
Contact us to inquire further about our additional services.
Precision Machining and Manufacturing in Northwest Washington
Serving the Puget Sound region including Everett, Seattle, Bellevue, Tacoma, Bellingham, Marysville, Snohomish, Bothell, Mount Vernon, Lynnwood, Kent, Renton, Federal Way, Auburn, Redmond, Kirkland, Woodinville & Issaquah