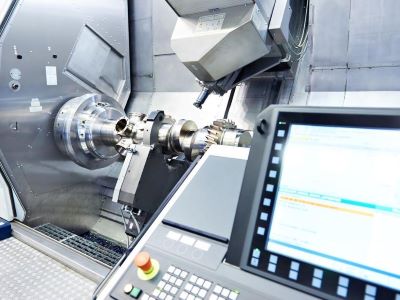 At EDJ Precision Machine, we take great pride in providing a finished product with minimal machining error. The degree of error is a huge facet in the machining industry. Learn why it's such an important element for accuracy and client satisfaction.
Seattle Machining Error Explained
Machining error refers to the difference between the required geometric parameter and the actual parameter. For example, the machining process may require boring a hole into a metal sheet. When complete, how close is the diameter of the hole to the diameter specified by the client? 
Accuracy and Tolerance
The smaller the error the higher the accuracy. Another associated industry term is "tolerance." This refers to the degree of error allowed, which differs widely between industries and individual clients. Regardless, tolerance needs to be an absolute minimum for the best accuracy rate. 
How to Minimize Error
The industry is constantly devising new methods, services, and technologies to keep error margins to a minimum. The following methodologies are employed for achieving the highest possible accuracy:
Positional accuracy – We position the workpiece to ensure precise placement on the machine tool. Computer-designated specifications make accurate positioning far more precise.

Tool of geometric error – Lathes and milling machines incur wear during the cutting process. We ensure tools and attachments are consistently inspected, refined, and/or replaced as needed.

Tool stiffness – Some tools and attachments may stiffen during use. The industry is coming up with new methodologies and technology to reduce tool stiffness.
Precision Is Our Priority
Precision is literally in our company name. Various industries all over Seattle come to us for custom parts for their niche-specific machines and equipment. Contact us at EDJ Precision Machine to acquire workpieces drilled, sawed, grinded, or milled to highly accurate and precise specifications. We employ the latest industry technology and practice to keep machining error to an absolute minimum. 
We Reduce Machining Error in Seattle
Serving the Puget Sound region including Everett, Seattle, Bellevue, Tacoma, Bellingham, Marysville, Snohomish, Bothell, Mount Vernon, Lynnwood, Kent, Renton, Federal Way, Auburn, Redmond, Kirkland, Woodinville & Issaquah
---
Posted on August 25, 2021 | Published by Ignite Local | Related Local Business